Mission South is a name I've come to know and love. If you know me, then you have probably at least heard the name. I hope you've also heard the music, because these guys are incredibly talented and just downright awesome people.
I first met Dan, Max and John last year through the wonderful world of Twitter. (Thanks, Cara!) Shortly thereafter, the boys and I were bonding over fantasy football (they gave me a HUGE pass for not being a Redskins fan, shhh) on our way to this great rural airport for our first photo shoot. And it was amazing.
Also amazing? Initially, they didn't know Patrick and I knew each other...until he was shooting their first concert back in DC and brought me as his plus one. Dun dun DUN! *TWIST* ;)
Well, things have finally come full circle, and everyone is in the know. In fact, we even had a collaborative shoot recently! And it was an absolute pleasure. You can check out Patrick's pictures (and his fun story about synchronicity) on his website here.
And here are some of my shots of Mission South at Tastee Diner in Bethesda...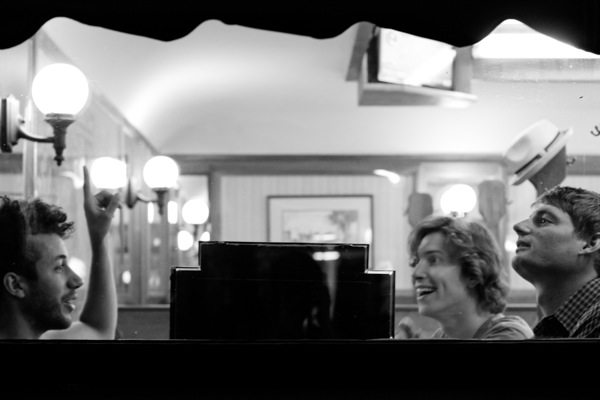 Special thanks to Tastee Diner for being so great and accommodating.

And if you haven't discovered Mission South for yourself yet, then get on it!